Gabus Game Ranch offers a lot of exciting activities in Namibia for guests of all ages. Browse through our set of activities below and feel free to reach out to us directly if you have any questions or need additional information.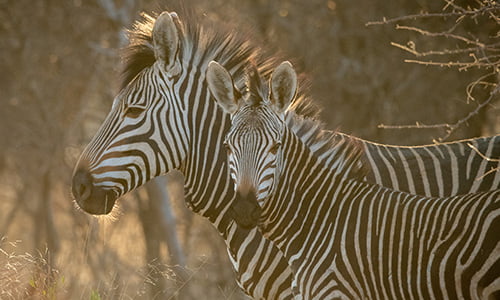 Game drives are open-air explorations through parts of 6200 hectares of savannah-bushlands. With the breathtaking Uiseb mountains in the background, you'll cross paths with Giraffes, Zebras, Waterbuck, Black Wildebeest, Eland, Oryx, Impala, and if you're lucky even Leopard, Cheetah, Jackal, or Brown Hyena. Game drives end in style with a classic African sundowner – so click on your lens caps and enjoy drinks under the beautiful African sky.
NB: Please book this activity in advance!
Indulge the African Savannah and get real close to our wildlife from the horseback. Our horse riding safari is offered for guests of all riding levels. If you've never sat on a horse before don't stress, we'll slowly guide you until you're comfortable.
NB: Please book this activity in advance!
Maximum weight for horse riding is 75kg
There is a 80-hectare wildlife camp around the lodge where guests can go hiking on their own. There's wildlife including warthog, sable, nyala, impala and more to be seen in the camp.
Gabus Game Ranch lies on 1,378m altitude and has over 1,000 hectares of mountain ranges. Guests can book a guided hike which leads to the view point on the mountain, overlooking the farm.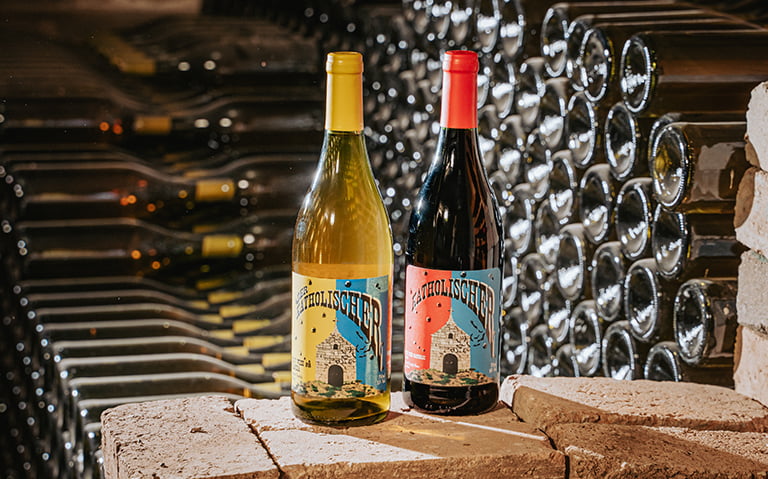 About 15km from Gabus lies a family-owned wine farm based in the Otavi Mountain Valleys. A traditional and organic approach is followed in the wine-making process.
The trip to the wine farm includes a tour of the vineyard and production facility and ends with a wine tasting session with a Mediterranean lunch. 4 types of wine are available including a bold & complex white blend, a fresh and fruity Rosé as well as a spicy full-bodied Syrah.
Please book your wine tasting tour with us in advance!
NB: Please book this activity in advance!
The caves on Farm Uisib were first 'discovered', explored and mapped by Otavi German School teachers with geological knowledge since around 1974. Many caves got named after the name of the 'discoverer' such as Mr Ulenhorst, whilst some were named after their beauty, such as Märchen Cave.
The most extensive cave on the farm at present, Temple of God Cave, is approximately 1 km in length, more than 100 m vertical depth and proves to be an extremely tough climb to get to (1300 ft, 430 m vertical height). It does however require specialist gear to get into, and therefore reserved for the hardy speleologists.
It's likely that many caves on the rugged Mt Uisib still await discovery. Bushman art including paintings and engravings, stone tools, and pottery are found in some of the caves on the farm.
Experience an adventurous cave expedition in the Uiseb mountains which is on the border of the Gabus farm. The tour starts early in the morning and involves driving to the foot of the mountain before climbing to the entrance of the first cave.
The caves still are in their natural state with very minimal human interaction and offer stunning stalactite formations. 
Just 1.5 hours away from Gabus lies one of the most popular destinations in Namibia: the Etosha National Park. We offer guided trips to Etosha where you can come across exciting animals like lion, elephant, rhino, cheetah, hyena, giraffe, and much more.
Etosha a magnificent scenery with an abundance of wildlife and stunning salt pans.
Day trips to the park are available where we leave Gabus at 06:00 AM and arrive back at the lodge at around 8pm. Alternatively we also offer 2-day trips with 1 night accommodation inside the park.
NB: Please book this activity in advance!
About 35km away from Gabus lies the Guinas Lake which is one of only 2 permanent lakes in the whole of Namibia. Clear waters and the tranquil environment make this the ultimate getaway from your daily life. The lake is home to the Tilapia guinasana, a critically endangered species of fish that is naturally only found in Guinas.
The lake is located on private farmland next to the D3031 road but is however accessible to the general public. Water is distributed to surrounding agricultural projects that grow vegetables.