There are many exciting things to do at Gabus Game Ranch including safari drives, horse riding, hiking, wildlife viewing from a hide in addition to external activities including wine tasting at Otavi Vineyards wine farm, day trips to the Etosha National Park and a cave excursion in the Uiseb Mountain Range.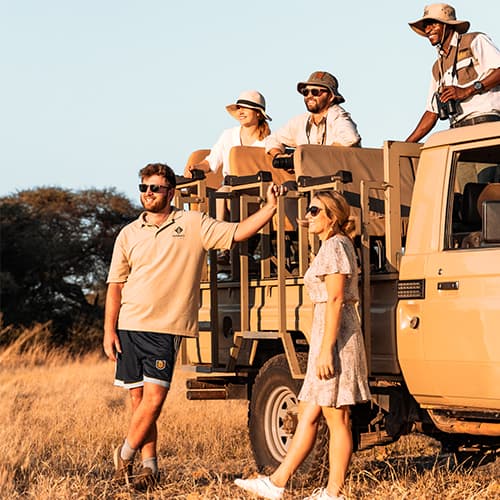 The Morning Drive starts when the sun rises above the surrounding mountains and our big variety of birds starts chirping to welcome the 'golden light' shining across our landscapes.
Doing a safari in the early hours increases the chances of seeing some animals like cheetah or hyena as they are active during the morning.
The light conditions are mostly also more suitable for capturing photos of the wildlife and landscapes.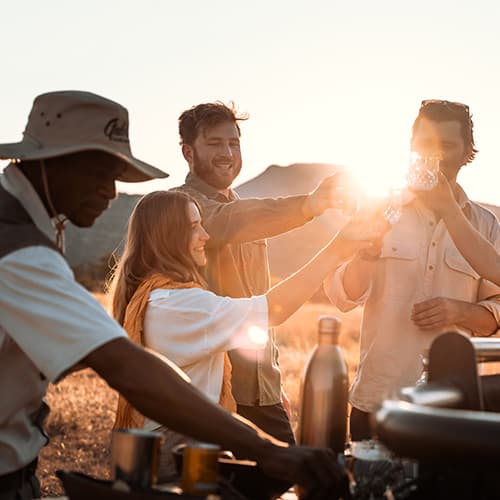 A scenic drive across our farmland where you can spot exciting wildlife including Giraffe, Eland, Kudu, Oryx, Impala in addition to rare animals like Hartman's Zebra and Black-Wildebeest (and much more!).
Your guide on the drive will enlighten you with information about our farmlands as well as insights into the management and conservation of our wildlife.
The drive ends with a drink of your choice to enjoy the African sun setting behind the Uiseb mountains.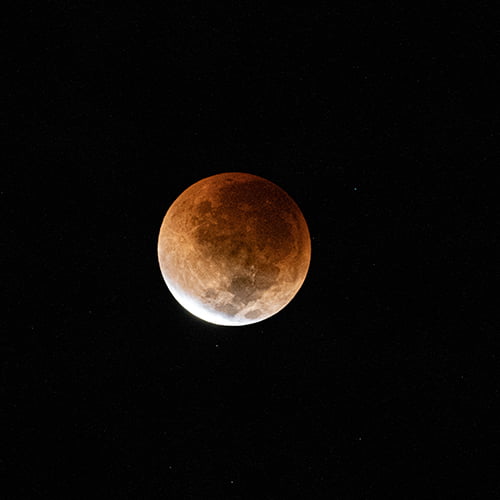 Our night drive is a real adventure in the dark where you can spot nocturnal animals that you normally don't see during the day like porcupine, genet, aardvark, bat-eared fox, bush babies and more.
Safari at night is a very exciting experience as you never know what will come out of the pitch darkness that surrounds the car.
Guests are equipped with spotlights to be able to spot the wildlife in the surrounding bushes.
Horse riding is offered to all guests including beginners. Please take note that we only have small horses at the moment and can only accommodate riders with a maximum weight of 75kg.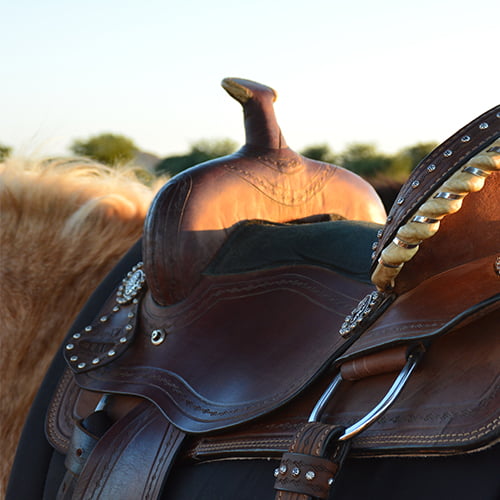 Hiking trails and wildlife watching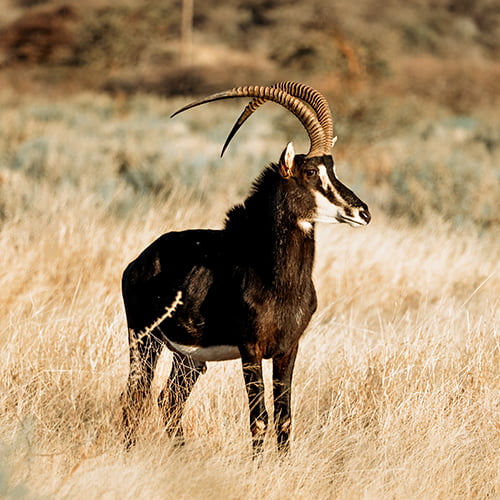 There's a 80-hectare fenced wildlife camp around the lodge where guests can go out hiking on their own.
Animals including sable antelopes, nyala, impala, warthogs and in addition to a variety of birds can be seen during the short hike.
The trail is marked with signs and a map is provided to ensure that you don't get lost in the camp.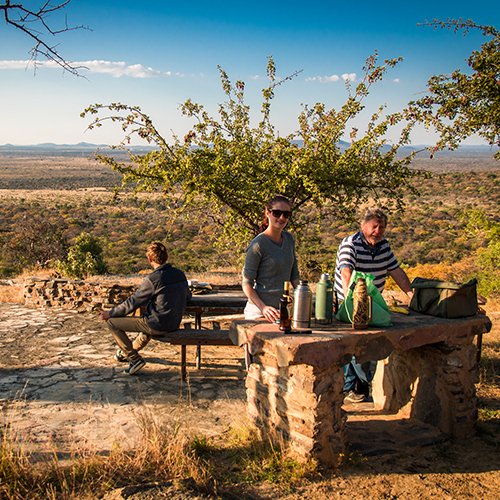 Hiking enthusiasts can book a guided hiking trail which leads up to our viewing point in the Uiseb mountain ranges that overlooks the Gabus farmlands.
When reaching the viewpoint, coffee, tea and biscuits are served to enjoy the spectacular view.
It's also an option to collect guests at the bottom of the mountain to avoid the long way back.
Wildlife viewing from hide
Our farmlands have multiple water points where hides have been built for guests to enjoy wildlife viewing.
The benefit of viewing wildlife from the hide is that the animals don't hear or see a person/car and are much more relaxed
This makes it possible to view animals from a close distance for a long period.
NB: Wine tasting and the cave excursion are self-drive activities whereby guests will have to use their own car for transport to the establishment where the activity is offered. It's optional to request a driver/guide from Gabus Game Ranch to cater for transport.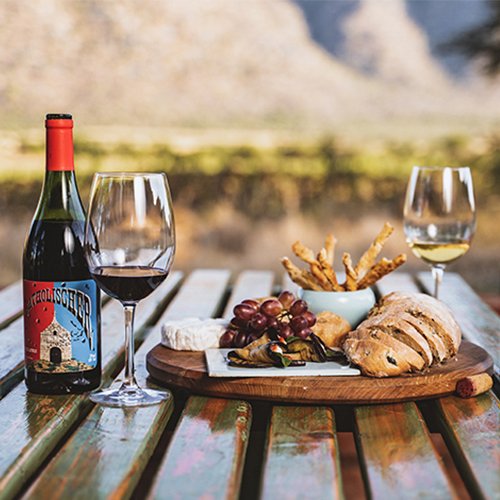 'Otavi Vineyards' is a wine estate in Namibia situated in the beautiful Otavi Mountain Valley that lies 26km away from the Gabus Lodge.
The wine tasting is a informative experience where wine enthusiasts can dive into the trials and tribulations of the wine production process in Namibia's harsh weather conditions.
A selection of wines from Boshoff Family Wines complimented with a light lunch can be enjoyed while overlooking the vineyards surrounded by the beautiful mountain valley.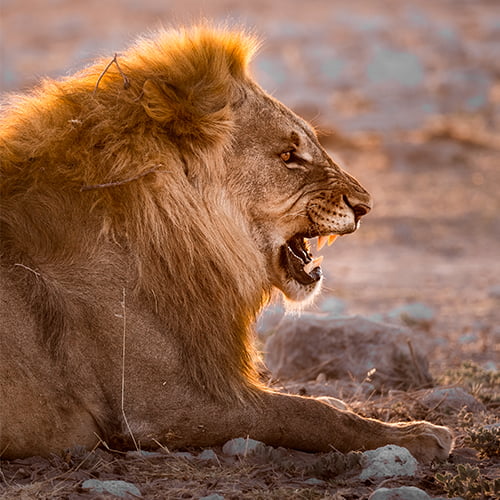 N$6,900 per car (4 people max)
The Etosha National Park is roughly a 1.5 hour drive away from the lodge. Guests can book an exclusive drive to the park with one of our guides.
A number of  exciting animals are home in the park including elephants, lions, leopards, cheetahs, rhinos, hyenas, giraffe as well as a big number of antelopes like zebra, springbuck, blue wildebeest and more.
You'll get plenty of exciting insights from our guide who will take you around all must-see waterholes in Etosha and share interesting information around the history of the park.