Otavi Vineyards Wine Farm Namibia
Otavi Vineyards is a small family-owned winery, situated in the beautiful Otavi Mountain Valley in Northern Namibia, 13 km outside of Otavi on the B8 towards Grootfontein. The first white and red wine cultivars were planted back in October 2014.
The Otavi Valley offers a unique climate to grow grapes. The farm focuses on grape varieties that are suited for hot and dry climates, to be able to survive and grow in an arid and dry country like Namibia.
The first harvest was in December 2017/January 2018, of which a total of 900 bottles were produced. With each year, as the vineyard grows and matures, the production increases accordingly. Currently, the total production stands at between 6000 and 8000 bottles per season.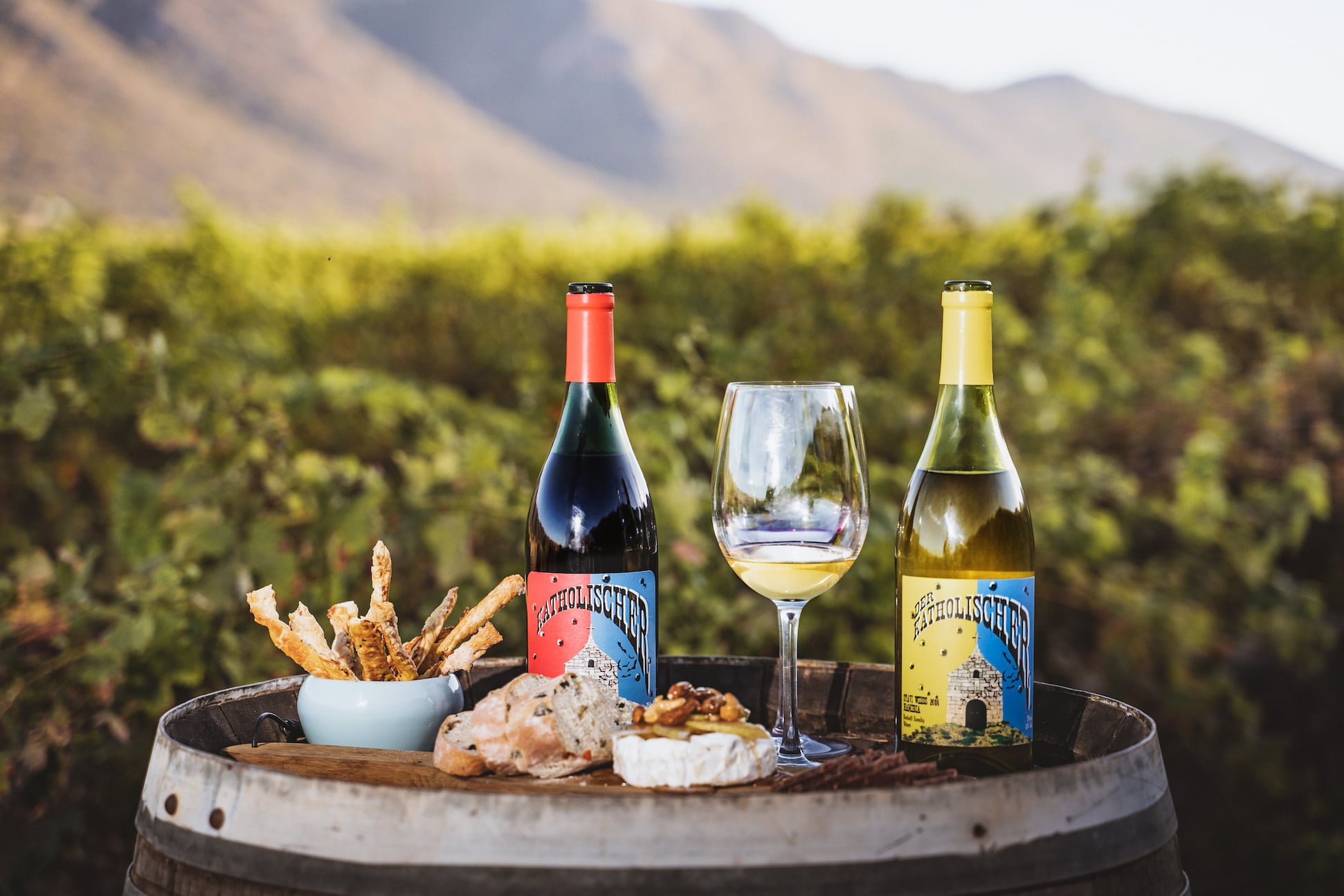 The Katholischer wine range, pays tribute to the German Catholic priests that produced the first wine and Schnapps in Klein Windhoek, more than a century ago, that they called "Katholischer". For this reason, it was decided to call the first wine range "Katholischer" – with honor to their pioneering spirit for producing their wine and Schnapps under difficult conditions with limited resources and for setting the stepping stone for the small Namibian Wine Industry.
Traditional natural wine-making principles are followed in the vineyard and cellar to produce exciting wines that express the terroir of the Otavi Valley. All of the wines are artisan handcrafted, from picking to bottling.
The wine tastings consist of 5 of the wine and spirit products accompanied by a cheese, cold meat and fruit platter.
Gilmar Boshoff and the Boshoff Family Wines Team are looking forward to hosting you.
A blend between Syrah, Tempranillo and Mouvèrdre grapes. The wine was produced according to natural winemaking principles. A portion of the grapes were whole bunch fermented with prolonged skin contact before pressing. It matured in French and American oak for 12 months. This dark, full bodied red exhibits strong plum and vanilla aromas and hints of leather and cedar on the nose. A burst of gripping tannins and ripe cherry gives it a well-developed mid palate and finishes with a lingering smoky after taste.
The Blushing Catholic 2021
The wine has an attractive salmon pink colour with delicate hints of nectarine and watermelon on the nose. The palate tingles to life with flavours of strawberry juice and grapefruit as it finishes with caramelised apple in your mouth. It`s a perfect companion for a sundowner or to just cool off after a hot Namibian day.
Fortified with pot still spirits to stop the fermentation process and preserve the natural sweetness of the grape must. This golden fortified dessert wine boasts with sweet scents of raisins and honey. On the palate it is well balanced between sweetness and acidity which blends it in harmony with dried fruit flavours.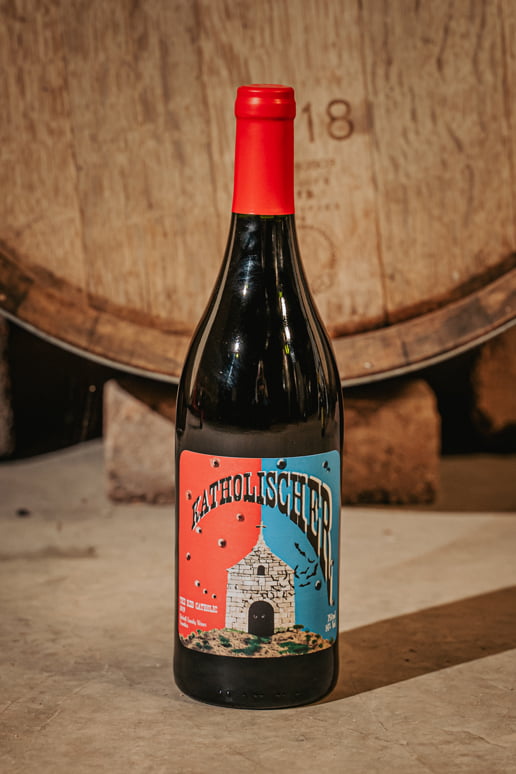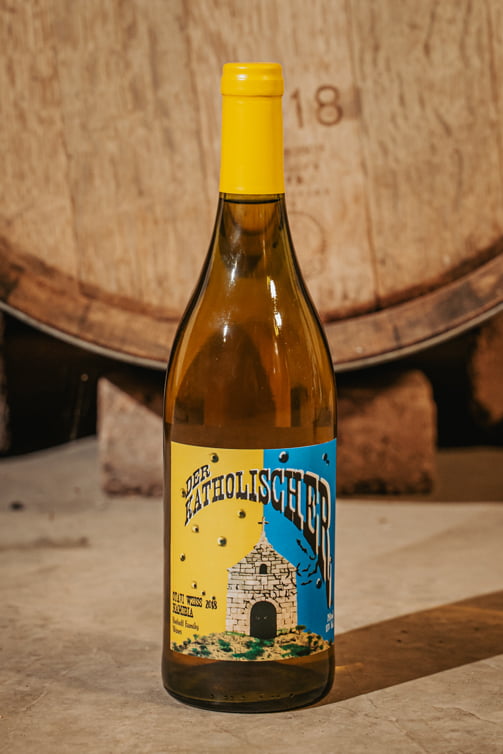 A blend of Verdelho and Muscadel grapes. Verdelho is a Portuguese grape variety and the Muscadel grapes is of French origin. Both these grape varieties are well adapted in the Otavi Mountain Valley. The wine was wild fermented and naturally produced with minimum intervention in the cellar. It matured in stainless steel tanks for 7 months without any oak contact. It is a very light, fruity and easily drinkable wine with a lively golden colour and hints of lemon grass and honey on the nose accompanied by melon flavour on the palate and a refreshing citrus after taste.
A double distilled Grappa style wine spirits made with our self-built traditional pot still, which truly catches the essence of the grape. This is a very spontaneous schnapps with a great grapey spirit.
Wine tasting at Otavi Vineyards is offered as a self-drive activity where guests make use of their own car to drive to the wine farm.
Self-driving: N$380 per person
Guided by driver: N$550 per person