here's what you need to know!
Are you planning to travel to Namibia in 2022?
Being one of the most sparsely populated countries in the world, the country offers some spectacular landscapes and established itself as a popular tourist destination over the last decade.
Namibia has had political stability since March 1990 when it gained independence and is a safe country for tourists.
We've compiled information for tourists on this page that may help you to plan your stay in Namibia. 
Feel free to reach out to us directly for any further questions that might arise.
The best time to visit Namibia is considered to be from April to November whilst the majority of tourists visit Namibia somewhere between July and November.
During the winter months ( May, June, July ) days can be quite mild to warm but night times bring fiercely cold temperatures and wind.
The early summer/spring months of August, September, and October are the most optimal for game viewing and have a low chance of rainfall.
The most challenging time of year for wildlife viewing in Namibia is from December to March because of the vast rainfall that may occur unless you are mainly interested in birds. Migrant birds tend to start arriving in late September and stay until around March or April.
The rainy season does however offer spectacular green landscapes that eventually turn into the golden Savannah. You certainly won't regret visiting the green Namibia in/after the rainy season.
Important Tip
Tourist "High season" is between August and November where the majority of tourists travel to Namibia resulting in national parks sometimes being a bit 'overcrowded'.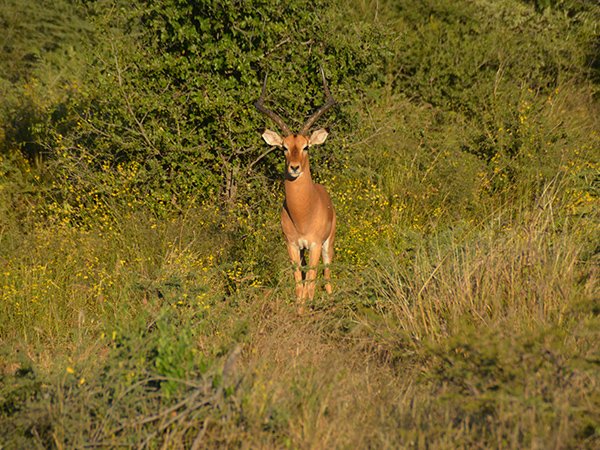 The months from December to February are generally considered the rainy season. Green leaves emerge from the thornbushes and new grasslands start to form the Savannah landscapes.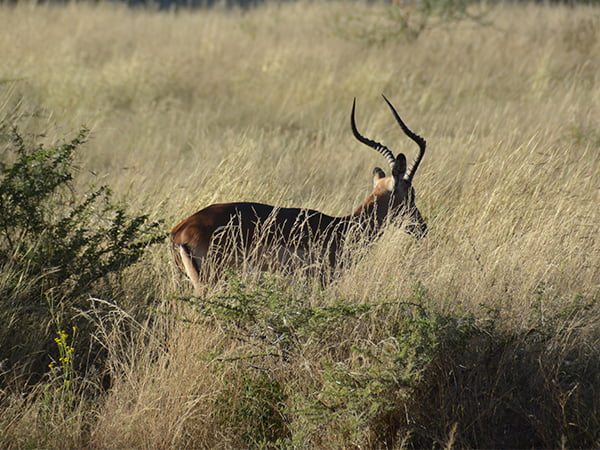 Green vegetation starts to dry out, forming the golden Savannah landscapes and grey bushlands that the Otavi area is known for. Whilst rainfall may occur until April, the temperatures decrease.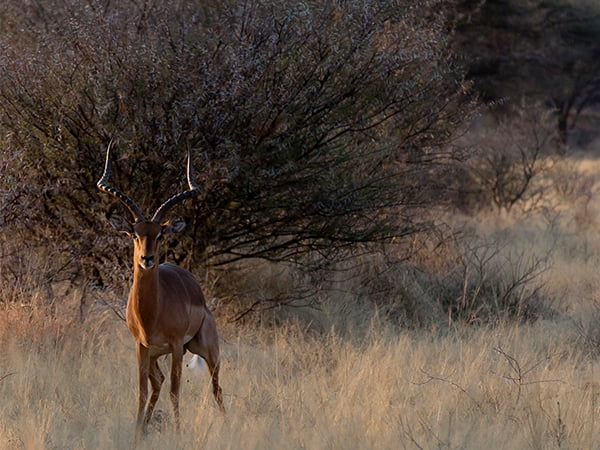 Namibia's winter season features cold temperatures during the night which may even reach a freezing point. The days remain sunny & warm with no chance of rainfall whatsoever.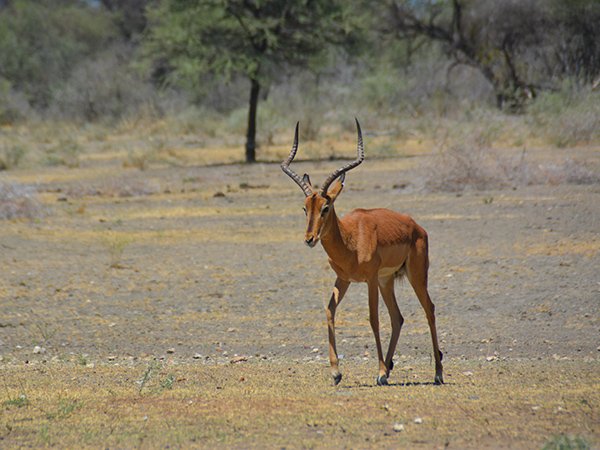 As Namibia is the driest country in Sub-Saharan Africa, the grasslands are often overgrazed in the spring months depending on the amount of rainfall in the rainy season.
These are the most important items to pack for your trip:
Sunscreen and sunglasses
Hiking boots / closed shoes
A GPS device or mobile phone with GPS
Medical aid kit
Multitool knife
Warm clothing in the winter season ( pack some summer clothing too, it may get hot during the day )
Swimwear in the summer season ( except hot days and nights in the summer season )
Camera gear
Type D adapter that is compatible with Namibia's electrical plugs
Mosquito and insect repellent
Important Tip
When camping in Namibia, rent fully-equipped camping vehicles that come with everything you need. Vehicle rental companies including Gecko Car Rental and Savannah Autovermietung offer this option for very affordable rates.
Driving & road conditions
Overall the roads in Namibia are in a good condition, however, this will vary based on where you are traveling to. Roads with the 'B' prefix on maps indicate tarred roads which are mostly in an excellent state. On the other hand, roads with the prefixes of the letters 'D' or 'C' indicate gravel roads which are not tarred.
The speed limit outside of cities on tar road is 120km/h whilst the speed limit inside urban areas is strictly 60km/h and the speed on gravel roads is limited to 80km/h. Avoid driving above the speed limits as it is not safe and may result in a speeding fine.
Generally, we would recommend avoiding travelling outside of cities after sunset as the visibility is bad and there is a high chance of wildlife crossing the road resulting in accidents.
An international driver's license in English is required to legally drive on Namibian roads. Have your license handy at all times as you may come across roadblocks which will request your driving license.
NB: It is per law required to switch your car lights and fog lights ON when driving during the day and night.
Important Tip
All traffic violations result in a fine issued by the Namibian Police (NamPol). Note that fines are NEVER paid in cash to NamPol officers, if this is requested insist to get the fine receipt from the officer ( Bribery and corruption is considered a criminal offence ). All fines are paid at the clerk of the court, the exact location will appear on the fine receipt.
Namibia has a public and a private health care sector. Medical attention from public (state-owned) hospitals and doctors is partly free. When requesting medical attention from a private hospital or ambulance be sure to have medical insurance and/or reserved funds on your bank account.
All major cities have public hospitals. In Windhoek, there are three state-of-the-art privately run hospitals, each fully equipped with intensive care units.
Important contact numbers:
Amublance Windhoek | +264 61 211 111
MedRescure | +264 61 10111
Medi-Clinic Windhoek | +264 61 222 687
Windhoek Central Hospital | +264 61 203 9111
Important Tip
WHO recommends the following vaccinations for Namibia: hepatitis A, hepatitis B, typhoid, cholera, yellow fever, rabies, and tetanus. The Yellow Fever Vaccine is mandatory if you are coming or transiting more than 12 hours in a country infected.
Overall Namibia is politically stable and a low-risk crime region. Petty crimes including mugging, pickpocketing, and more obviously do occur.
In Windhoek and Swakopmund particularly, crime is more prevalent with mugging and pickpocketing occurring more regularly than in rural areas.
 To avoid this, use common sense, do not leave valuable items in your cars and refrain from wearing jewellery and watches. Don't showcase a lot of cash in public places and don't accept any help at ATMs. Avoid unsafe areas, especially at night.
Important Tip
Unemployment is high in Namibia and there is a low minimum wage amount in place. So don't show off your wealth and expensive items in public places. Locals are generally friendly and happy to assist you.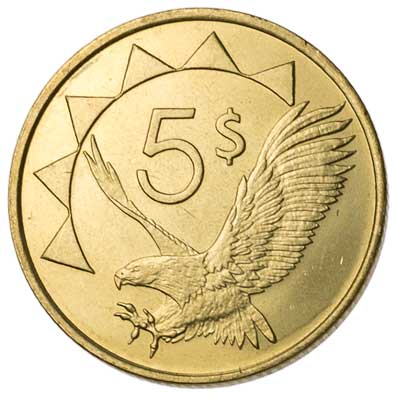 The official currency in Namibia is the Namibian Dollar (N$) which is directly linked and equivalent to the South African Rand (ZAR). Both currencies are accepted all over Namibia. Credit card payments are also widely accepted at businesses and facilities, however, due to problems with the mobile network in some areas we would recommend keeping some spare cash in case the card option fails. It is to be noted that bank cheques were phased out and are no longer accepted as a method of payment in Namibia as of 2020.
Over the last years, multiple contactless payment options in the form of mobile apps were introduced to the Namibian market including PayBuddy, PayToday, and PayPulse. These apps are intergrated with businesses around Windhoek and Swakopmund mainly.
Popular destinations in Namibia
 The Etosha National Park spans an area of 22,270 square km and gets its name from the a salt pan so large it can be seen from space. Etosha has an abundance of wildlife that congregates around the waterholes and open plains.  The park is home to hundreds of species of mammals, birds and reptiles, including several threatened and rarest species such as the black rhinoceros. You can come across animals including elephants, leopards, lions, cheetahs, giraffes, zebras and much more. Bird lovers are recommended to go after the rainy season when the salt pans fill with water attracting a cloud of flamingos and other birds. More than 350 species of birds have been recorded in the vicinity of the Etosha National Park.
Image credits: Nick Dale Photography
The Caprivi Strip, also known as the Zambezi region, is the strange geographical strip to the northern-eastern stretch of Namibia. With an abundance of vegetation and wildlife including big game like buffalos, elephants, hoops and more the area offers a complete contrast to the rest of Namibia. Throughout the entire year, water flows in the Zambezi and Kwando rivers resulting in a diversity of flora and fauna which can't be seen anywhere else in Namibia. The majority of lodges in the area are built alongside the river's or tributaries and offer spectacular scenery. Your trip to the Caprivi can be topped up with a visit to the prominent Victoria Falls which are about 5hours away from Katima Mulilo.
Image credits: Shutterstock
Located in the southern part of the Namib Desert lies one of the most popular tourist destinations in Namibia which is refferred to as Sossusvlei. The Sossusvlei area which consists of salt-clay pans is part of Namibia's unspoilt nature with a stunning photogenic scenery. Characterized by unqiue sand dunes of orange-red colour like the Elim Dune and Dune 45, the biggest attraction remains "Deadvlei" which is the white clay pan with the dead camelthorn trees that has appeared on pictures and videos all over the internet.
Image credits: Gabus Game Ranch
Far in the south of Namibia lies Africa's largest canyon: the Fish River Canyon. With a length of 160 kilometres, a width of 27 km wide and a depth of up to 550 meters, it's the second-largest canyon in the world. Outdoor enthusiasts can entertain themselves with the Fish River Canyon hiking trail which spans a total distance of 88 kilometres and is completed over multiple days.
The Canyon's river is the longest in Namibia but only holds water sporadically, however, may flood in Namibia's rainy season. Another population tourist attraction at the canyon is ǀAi-ǀAis, a hot springs resort.
Image credits: Shutterstock
Dive into the history of diamond mining in Namibia with a visit to the Kolmanskop Ghost Town. The town was constructed in 1908 after a diamond was found and the Germans realised the potential for diamond mining in the area. Infrastructure including a hospital, butchery, school, supermarket, theatre and even the first x-ray station in Southern Africa was built over the years before the inhabitants started migrating south in the 1950s towards the Orange River where vaster diamond deposits were found. By 1956 Kolmanskop was finally abandoned and the desert climate with the Atlantic Ocean breezes turned it into the attraction it is today with dune sand filling the ruins of the buildings.
Image credits: Gabus Game Ranch
The Skeleton Coast is notorious for strong, unpredictable currents and stormy winds which contributed to many ships and whales being stranded here over the course of time. Until today the remains of stranded ships including the Otavi, the Eduard Bohlen, the Dunedin Star and others can be witnessed at the beaches of the Skeleton Coast. In contrast to the name, numerous wildlife can be spotted in the area including elephants, black rhinos, oryx, jackals, lions and more animals that have adapted to the harsh desert environment. It is to be noted that the most attractive part of the park is a restricted area and requires the company of a tour guide who is in possession of the concession permit.
Image credits: Gabus Game Ranch
Frequently asked questions about Namibia